Receive Any Shipment
Unlike the USPS, at Mail Boxes of Oceanside, you get a physical street address.
This means that all of those packages that the UPS, FedEX and other courier services won't deliver to a P.O. Box, can be delivered to your private mailbox here at Mail Boxes of Oceanside.
No Missing Deliveries
If your delivery requires a signature, Mail Boxes of Oceanside can sign for it on your behalf and keep is safe in the office until you pick it up.
This means, no more missed deliveries because you are not there to sign for it.
24/ 7 / 365
Our mailbox lobby is available 24/ 7/ 365 with your own front door key.
Security cameras are always watching who comes in & out for your safety and the area is well lit after dark.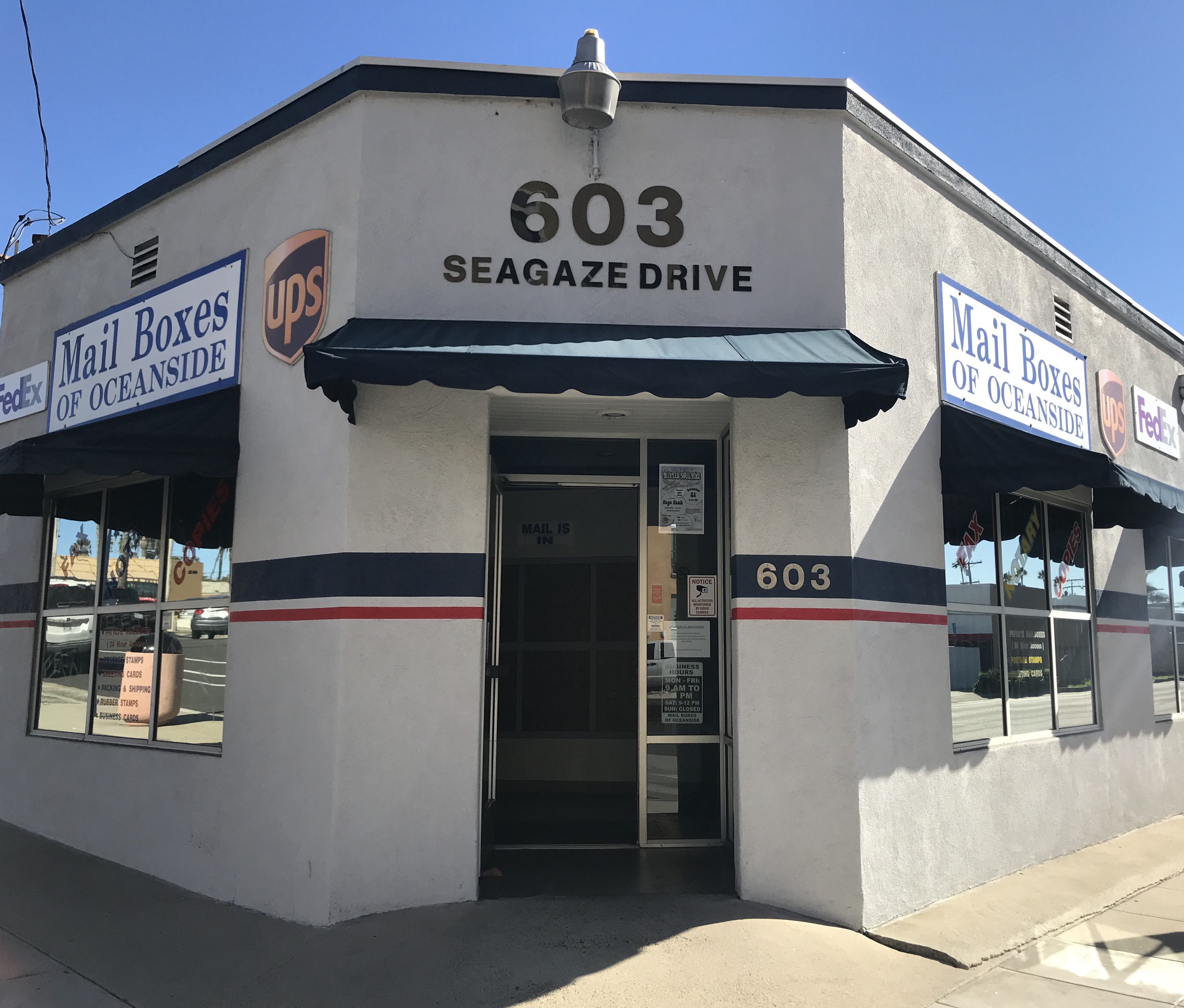 Requirements
Two types of identification are required. One must contain a photograph of the addressee(s). The agent must write in identifying information.
Acceptable identification includes: valid driver's license or state non-driver's identification card; armed forces, government, university, or recognized corporate identification card; passport, alien registration card or certificate of naturalization; current lease, mortgage or Deed of Trust; voter or vehicle registration card; or a home or vehicle insurance policy.
A photocopy of your identification may be retained by the agent for verification.
** Social Security Cards, credit cards, and birth certificates are unacceptable as identification.